Sponzilli Landscape Group creates lavish, sophisticated, luxurious landscaping for some of the most distinctive properties throughout New York City and North Jersey. Residential landscaping encompasses all aspects of design; hardscaping, lighting, outdoor living, drainage, plantings, garden design, and water features.
Luxury Landscaping
Our award-winning landscaping combines elegance with functionality, first rate design, and the highest quality workmanship. Our deep expertise and commitment to quality results in magnificent luxury landscaping to complement your home and provide stunning curb appeal.
Landscape Design
Our talented landscape design team combines the best of art and science. Sponzilli's award-winning landscape design team is hailed as one of the best in the State of New Jersey.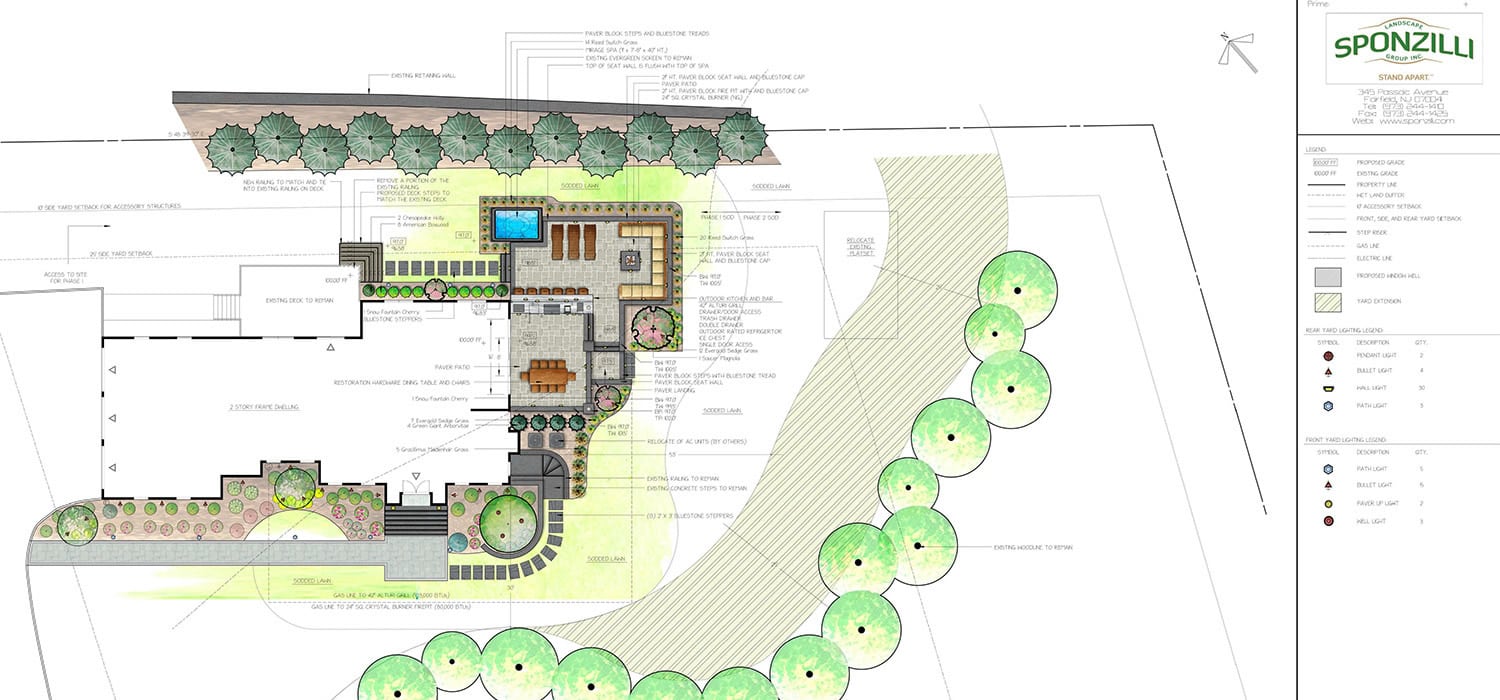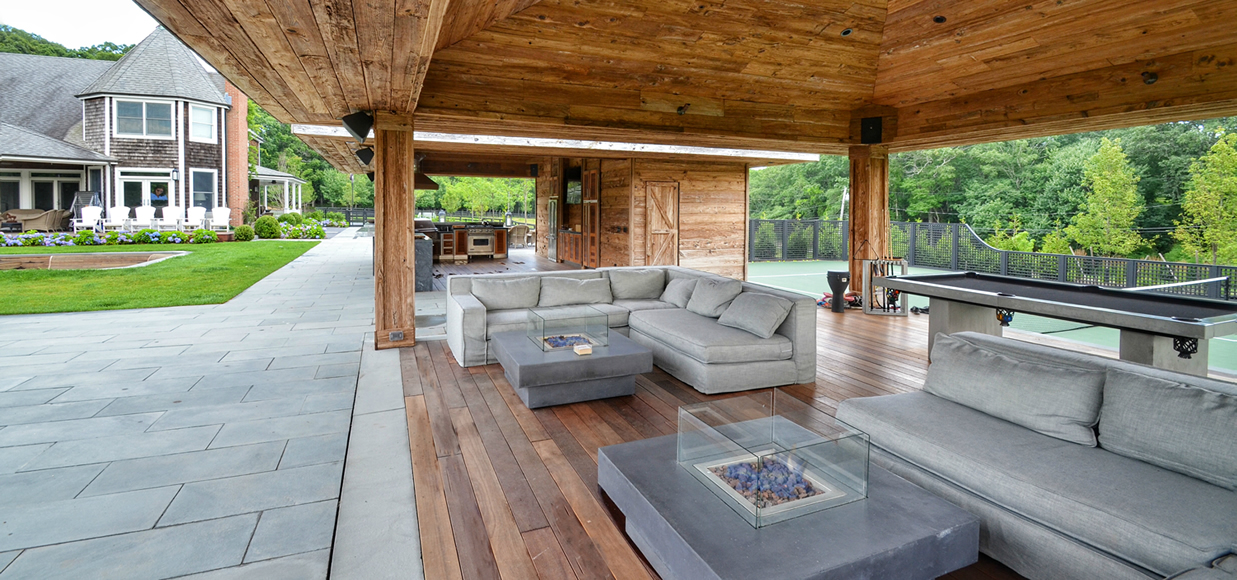 Luxury Outdoor Living Spaces
From inspiration to installation, our landscape architects, designers, project managers, and certified professional landscapers work together to create, install, and maintain the perfect outdoor space for your property.
Hardscaping by Sponzilli
Hardscaping is the anchor and foundation of a landscaping project. Choose from retaining and seating wall, patios, terraces, walkways, steps, driveways, fireplaces, fire pits, outdoor kitchens and bars, waterfalls, fountains, pergolas, and more.
Landscape Lighting
You won't believe your eyes when you see your home for the first time at night with a landscape lighting design by Sponzilli. Your home will take on a whole new look with outdoor lighting that provides beauty, safety, security, and the ultimate in curb appeal.